Welcome to Musicfest Perugia 2024!
DURING THE LAST FESTIVALS:

At least 120 students played with one of our professional orchestras

There were 22 concerts with orchestra in our extraordinary halls

No less than 150 students participated in marathon recitals

A large number of professors played with the orchestra or played in the master recital series

We had 2 evenings of operatic arias

Countless sessions of masterclasses by our famous faculty of 50 professors
EXCITING NEWS ABOUT MUSIC FEST PERUGIA:

World-Renowned Artistic Faculty Arriving in Summer 2024!

We are looking forward to MFP 2024 with great expectations. The dates of the festival in Perugia are: - 1st session: July 23 - August 1st 2024 and 2nd session: August 3rd - August 12 2024.

Music Fest Perugia is proud to announce that this year, we will be welcoming some of the world's most renowned artistic faculty to our Festival! This summer, musicians and music lovers from all over the world will have the opportunity to learn from and be inspired by some of the greatest musicians of our time.

Our 2024 faculty includes Yoheved Kaplinsky (TBC), Arie Vardi, Mikhail Voskresensky, Jerome Lowenthal, Ursula Oppens, Ilana Vered, Alexandre Moutouzkine, Chloe Kiffer, Marius Stravinsky, Ian Jones, John Perry, Jennifer Larmore and Eva Mei, just to name a few! These mega giants will be joining us for masterclasses, workshops, and concerts, offering students and attendees the opportunity to learn from the best. Our two professional orchestras conducted by Alessandro Alonzi and Karel Mitas will be joining us during the entire festival, to accompany the brilliant young musicians in their concertos and to perform with our soloists in the two wonderful operas "Il Rigoletto" and "Broadway in Perugia".

In July and August we are planning a trip to Montefalco winery where will be able to taste the local wine and buy at wholesale price and send to US and Canada.

So don't wait! Make sure to secure your spot at this year's Music Fest Perugia as a student or auditor and experience the once-in-a-lifetime opportunity to learn from the best in the business. Whether you're a professional musician, an aspiring student, or simply a lover of classical music, this is an event you won't want to miss.

Stay tuned for more updates and announcements, and we hope to see you at the festival this summer!
Private SULGA Buses
Private Sulga Buses of the Festival will take participants from Terminal 3 of Leonardo da Vinci Airport/Fiumicino directly to Perugia (Sangallo Hotel) at 12 and 4 o'clock on the dates of arrival, July 23 and August 3.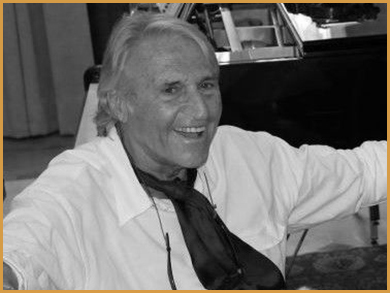 Peter Hermes
Executive Director
---
Over four weeks in July and August 2016, Music Fest Perugia provides a challenging but inviting environment for young performers aimed at keeping the classical repertoire vibrant and alive.
» Read full bio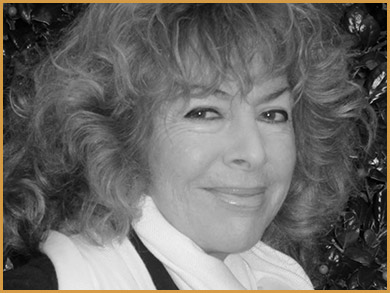 Ilana Vered
Artistic Director
---
Ilana Vered has been heard with the New York Philharmonic Orchestra, Boston Symphony Orchestra, Philadelphia Orchestra, Chicago Symphony Orchestra, Cleveland Orchestra, San Francisco Symphony Orchestra, Los Angeles Philharmonic Orchestra, London Symphony Orchestra, Royal Philharmonic Orchestra, Philharmonia Orchestra, Concertgebouw Orchestra of Amsterdam, Orchestre de la Suisse Romande, Japan NHK Symphony Orchestra, Muncher Philharmoniker, and the Israel Philharmonic Orchestra.
» Read full bio
---
---
About
---
MFP is the only festival in the world that provides almost all of its participants the experience and thrill of playing as a soloist with orchestra!
---
Mission Statement
---
Music Fest Perugia is an international, annual event which accepts students from all over the world and provides them with musical training and public performances in the city of Perugia.
---
---
History
---
Among the great professors who came to MusicFest Perugia inspire us during the years: Gary Graffman, Jerome Lowenthal, John Perry, Boris Slutzki, Arie Vardi, Alexander Korsantia, Joseph Kalichstein, Yuki Yokoyama, Sergei Babayan, Peter Frankl, Sharon Cristman, Luigi Alva, Bruno Pratico, Bruno De Simone, Markus Groh, Jan Von Arnim, etc... While the festival has historically been based on young pianists, we have since gone on to incorporate vocalists and strings (Eva Mei and Jennifer Larmore).
---
Music Fest Perugia reserves the right to refuse registration to candidates not considered satisfactory, the festival also reserve the right to exclude participants who may interfere with the smooth proceedings of the festival.
The account of participant registered three years earlier who have not come to the festival will be cancelled.
All legal issues are adjudicated in the Israeli courts.